Add products by adding codes
Enter the product codes that you want to add to the basket in bulk (after a comma, with a space or from a new line). Repeating the code many times will add this item as many times as it appears.
✅ A functional and handy bottle that is ideal for intense training sessions.
✅ Graduated bottle, makes it easy for you to check you have drunk every millilitre of water.
Bottle Contigo Ashland 720ml - Citron/White
Water should be taken with you everywhere: to work, for a workout, on a trip or even to school. How do you do it comfortably? The ideal solution is water bottle with measuring cup Ashland. You will love its clever features in any situation.
from now on, the Ashland bottle is produced from 50% recycled material, which is another step in our commitment to the environment
AutoSpout® closure - 100% leak and 100% spill proof
pojemność 720 ml
printed measuring tape
straw included
tight seal
carrying handle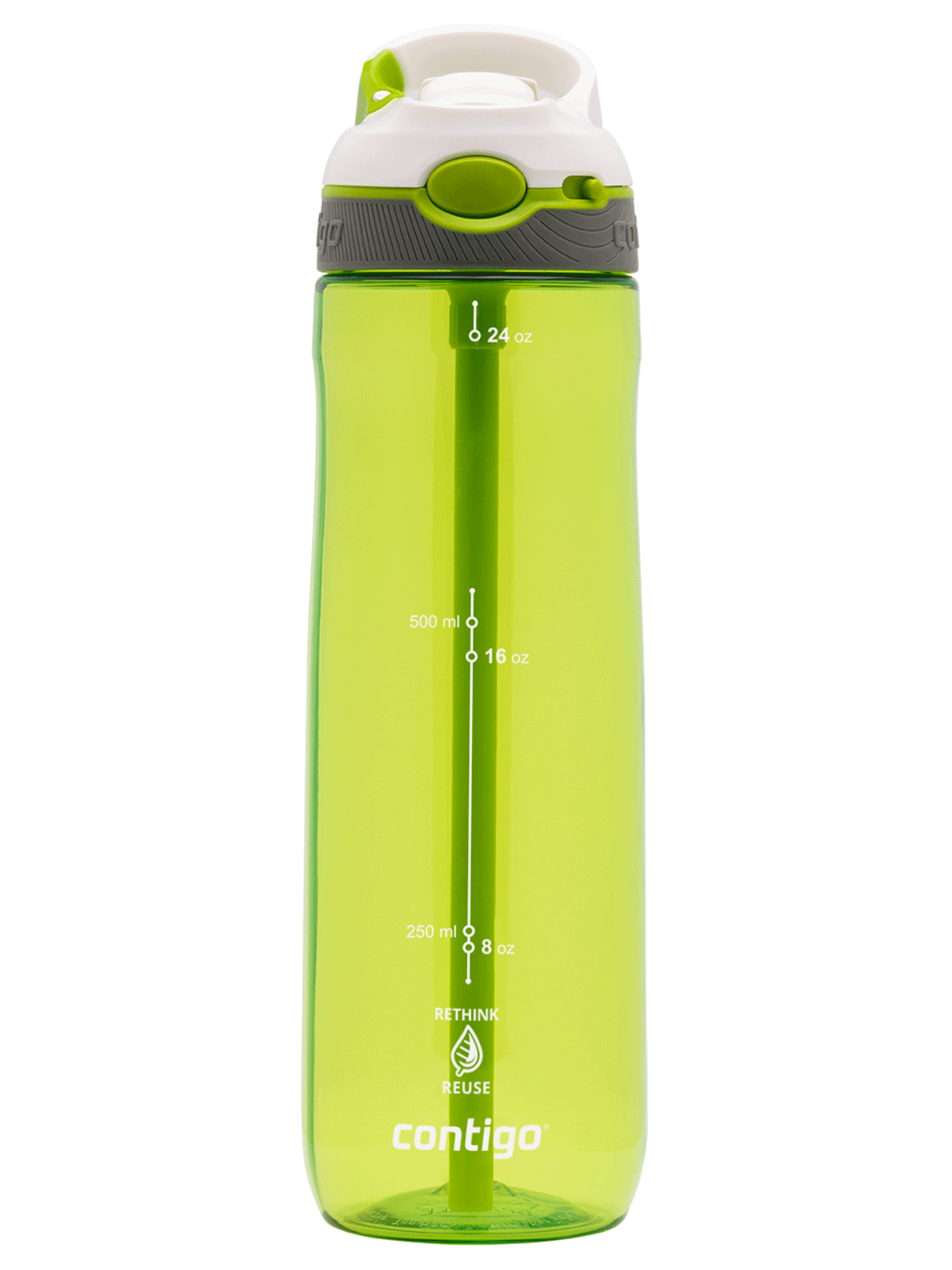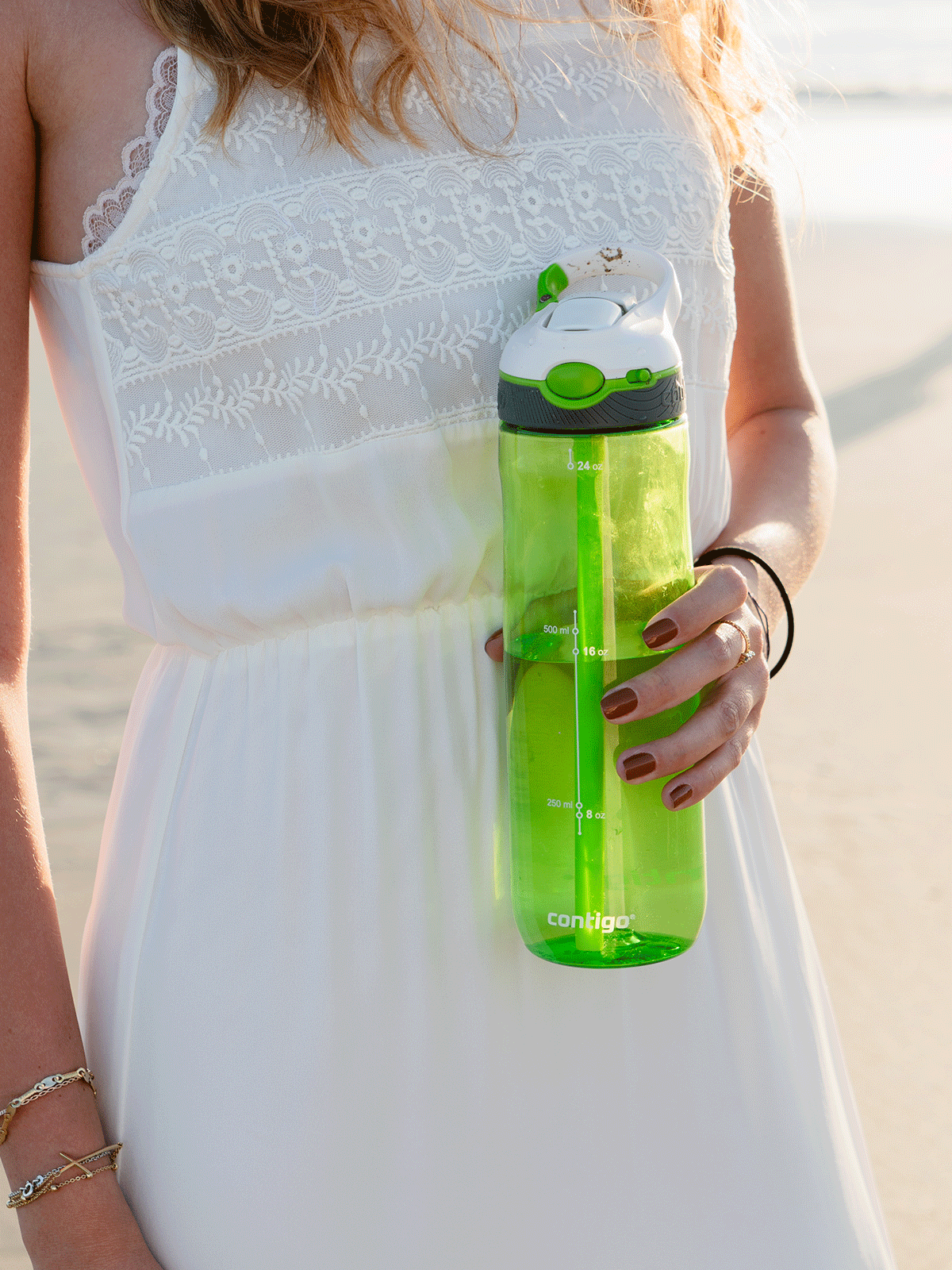 Sealed water bottle
Put a bottle in your rucksack, run out of the house and not worry about anything spilling? It's possible! Water bottle Contigo Ashland as it is equipped with a nut with a system AutoSpout providing complete leak protection. What's more, opening and closing the mouthpiece here is very easy - you press the button and drink, click the lid and close. You can easily do this with one hand, even while driving in the car.
Motivational water bottle
Do you want to know if you have drunk enough water? The practical measuring cup printed on the body will help you. The graduation that this water bottle, It has markings for 250 ml and 500 ml quantities - so it measures successive glasses of liquid drunk. In total, you can fit 3 glasses of water or other cool drinks in the bottle.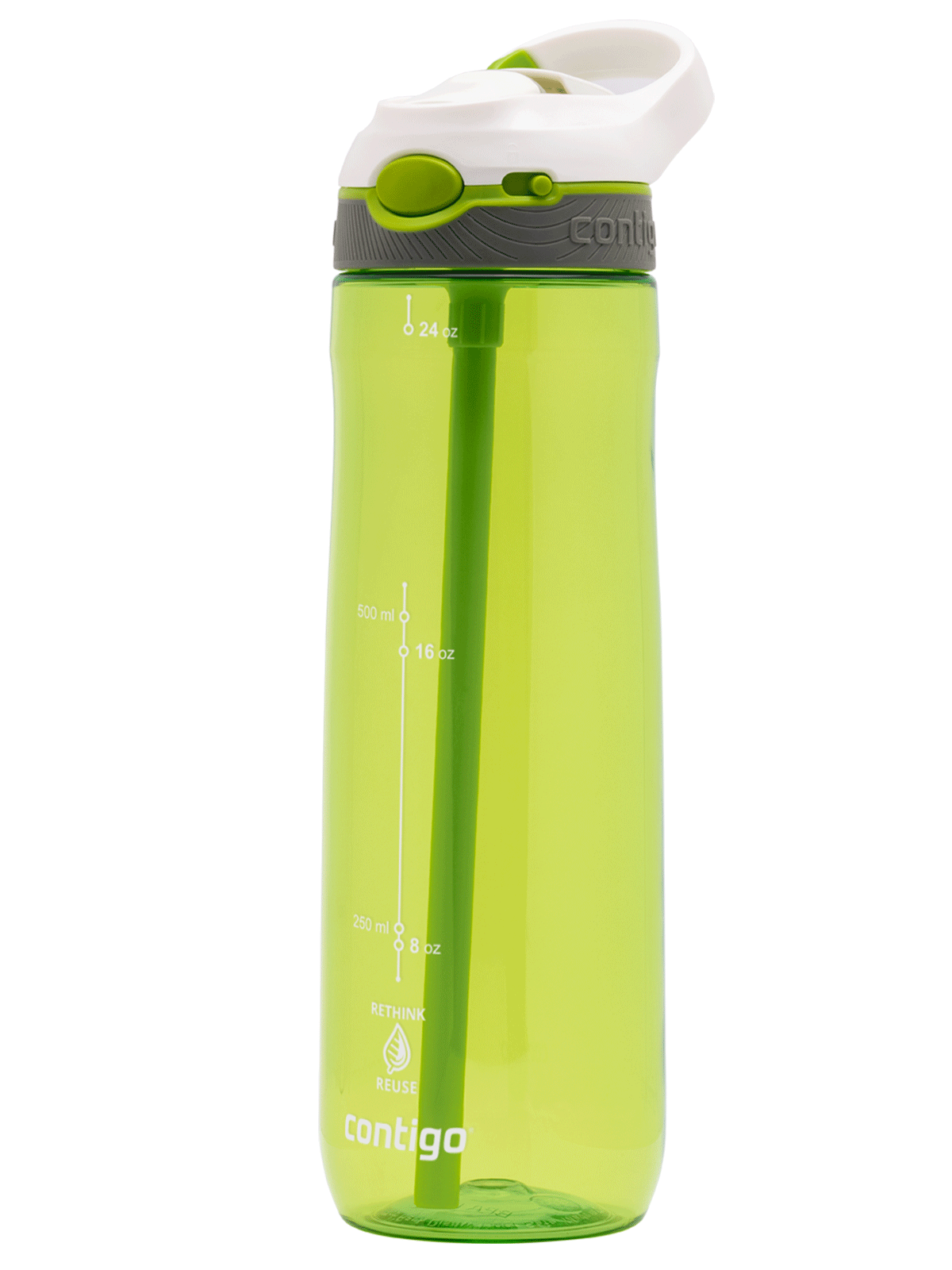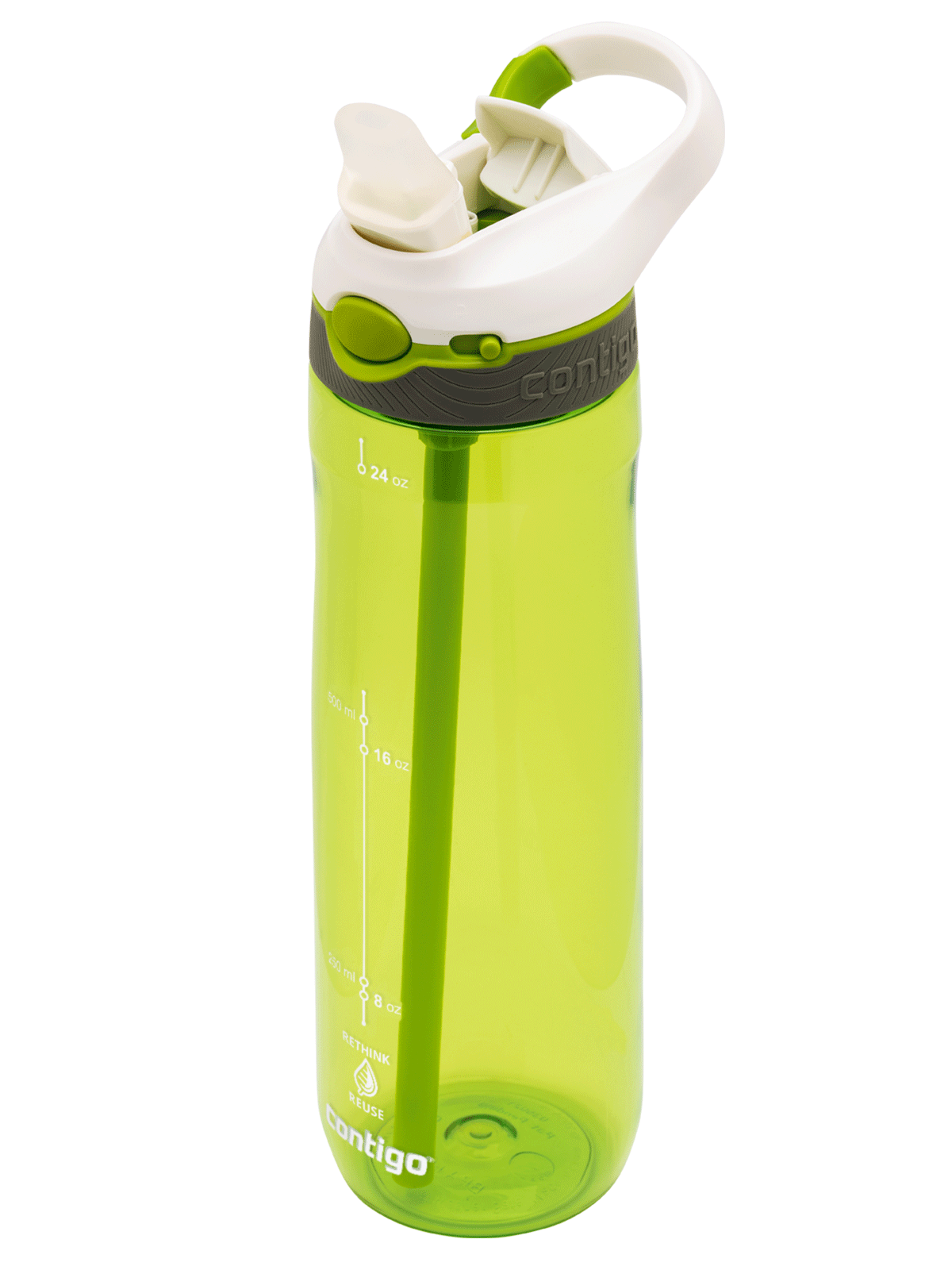 Water bottle with tube
Drinking without tilting your head is not only convenient, but also safe. Spilling or choking is less likely. That is why we have included a wide, comfortable straw in the Ashland bottles. Importantly, the straw can be easily removed for cleaning, giving you full access from all sides when cleaning.
Recycled water bottle
Tritan is a safe plastic that does not contain harmful bisphenol A (BPA) in its composition. As of now, Contigo Ashland bottles are made from 50% recycled material. What hasn't changed about Ashland bottles is their durability - they are still scratch and impact resistant and extremely lightweight. But that's not all. Contigo's recycled Tritan water bottles do not react with organic compounds present in the drinks, so that the water or juice always has only its taste. Tritan's resistance to UV radiation and weather conditions is also worth highlighting. Ashland combines ecology, safety and excellent features.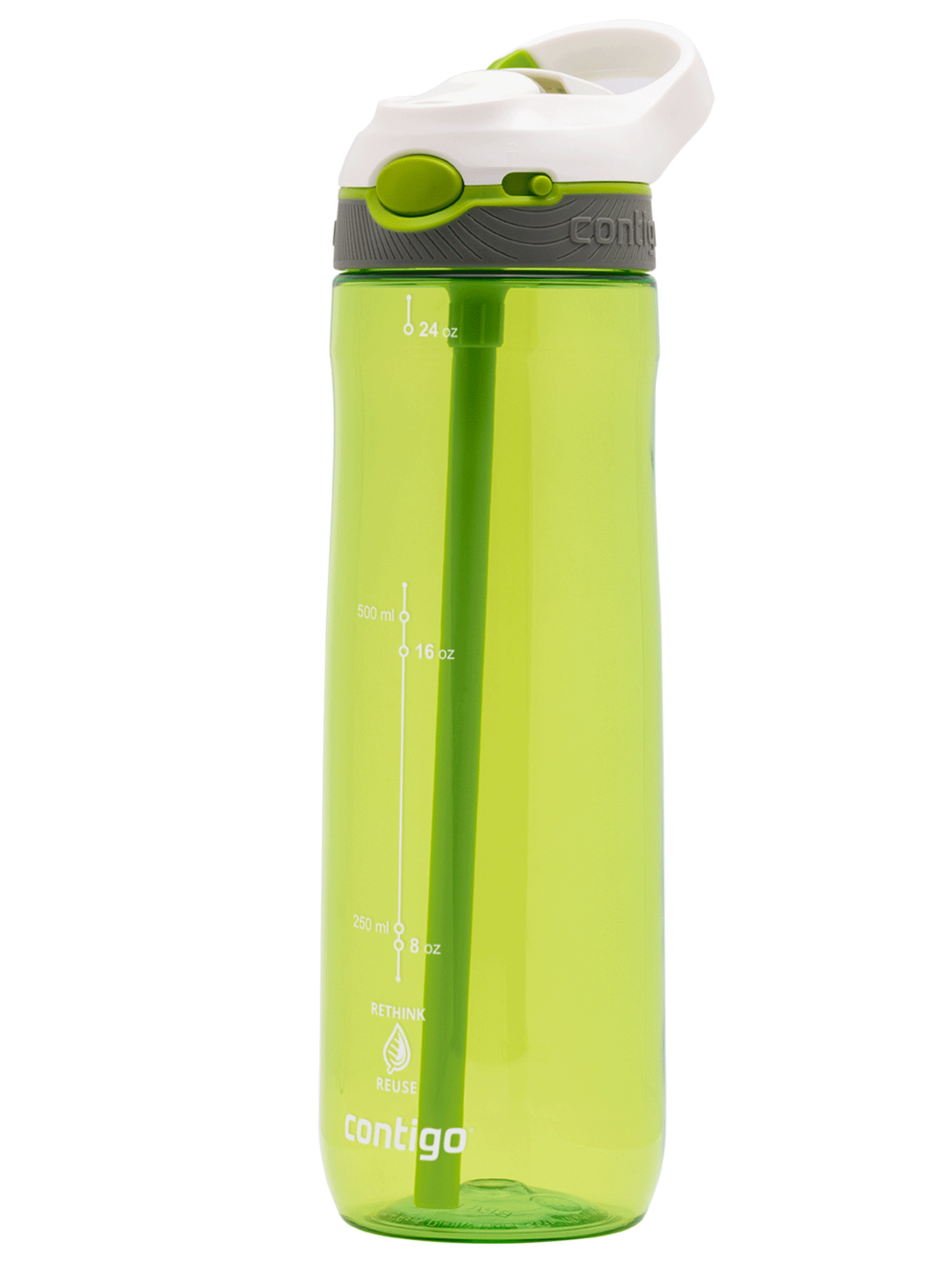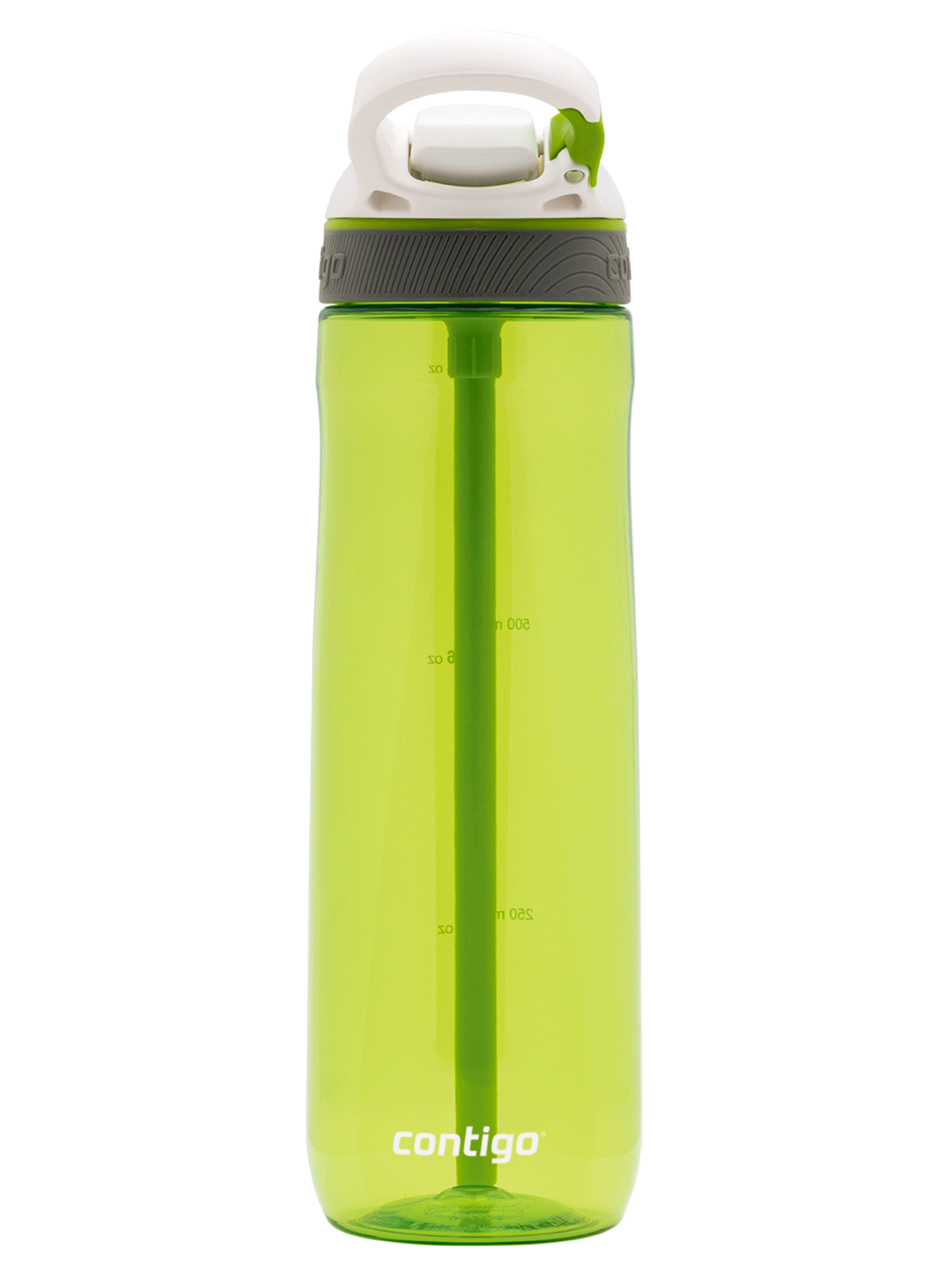 The reusable water bottle - even more advantages
Think that's all the pluses our eco-friendly water bottle has? You are very much mistaken! Additional benefits of the Contigo Ashland include:
Additional lid to protect the mouthpiece from contamination.
Dishwasher safe for the entire bottle - both body and cap.
Clip-on handle for easy transport on the move.
Push-button locking for additional protection against accidental spills.
Fits most car cup holders and bicycle bottle holders.
Convenient one-handed operation