Add products by adding codes
Enter the product codes that you want to add to the basket in bulk (after a comma, with a space or from a new line). Repeating the code many times will add this item as many times as it appears.
✅Perfectly shaped thermal coffee mug.
Contigo Huron.
✅This is a mug that is great for out-of-town trips or as a mug for everyday use.
Thermal Mug Contigo Huron 470ml - Vivacious
made of two layers of stainless steel
practical 470 ml capacity
maintains the warm temperature of the liquid for 6 h, cold - for 12 h
tightness and convenience of drinking provided by the Snapseal system
convenient to use with one hand
BPA-free (bisfenolu A)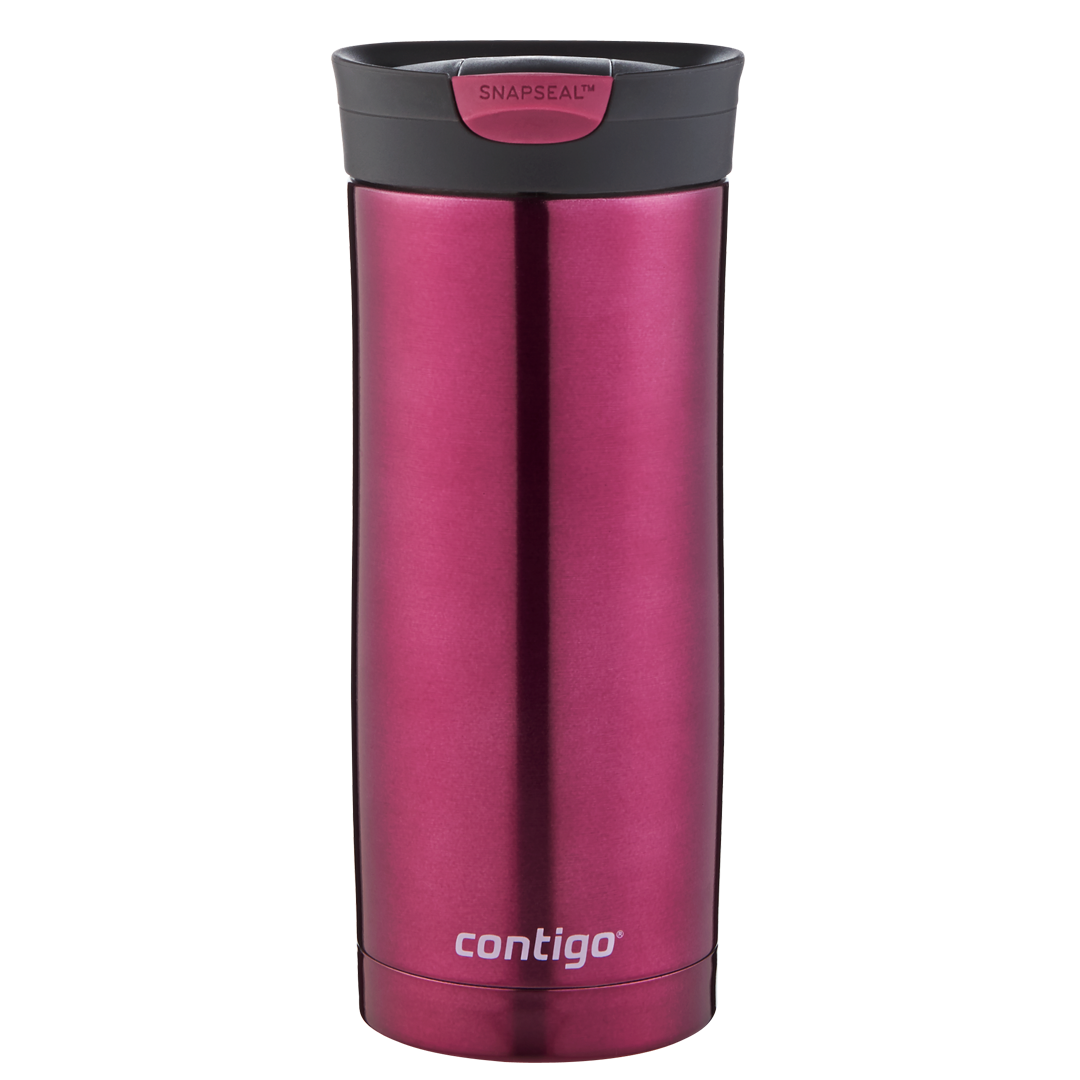 Thermal mug Contigo Huron - elegance through and through
Simplicity of design yet maximum functionality is a must for you? So we introduce you to Contigo Huron - a stainless steel thermal mug. Its minimalist, stylish body with metallic finish looks simply beautiful. And combined with an innovative cap, it will delight you with the convenience of use no matter where you happen to be.
Contigo Huron SnapSeal - 100% leakproof.
The SnapSeal system, with which the Huron cup is equipped, has many advantages. First, it ensures that the product is completely leak-proof. So you can turn the body upside down or lay it horizontally without worrying that coffee will spill out of the mug. SnapSeal also features an extremely easy click opening that you can successfully operate with one hand, an ergonomic mouthpiece and extremely easy cleaning (both by hand and in the dishwasher).
Coffee warm for 6 h? Meet the Huron thermal mug!
The work day averages 8 hours. And the ThermaLock thermal insulation used in the Contigo Huron 470 ml means that your favorite hot coffee, tea or herbal infusion will stay warm for as much as ¾ of that time, or exactly 6 hours. If, on the other hand, you rely on cold drinks - they will keep their low temperature twice as long, for 12 hours, after being poured into the Huron. Also worth mentioning is the very practical cup capacity of 470 ml. That's as much as about 3 cups of coffee.
Contigo Huron thermal mug reviews
What do the customers themselves say about the above product? Here are some of their opinions: Handy mug with effective closure. Well made, does not leak and holds heat. I throw it in my purse without a problem and do not worry about it flooding my documents. It does not catch odors, airtight, very aesthetically made. Another advantage that distinguishes the Huron Contigo thermal mugs is the one-piece lid without loose parts that could be lost.
Contigo with your print
Want to make your brand stand out from the crowd? Choose the iconic Contigo products printed or engraved with your company logo. We carry out such designs from 24 pieces. Send us your logo or graphic in *.eps, *.cdr, *.pdf, *.ai graphic format in 300dpi resolution and CMYK colours and we will prepare the visualisation for you. Send your enquiry to b2b@redbird.pl and we will prepare an attractive price and visualisation of your mug.
Maroon

Convenient one-handed operation