Add products by adding codes
Enter the product codes that you want to add to the basket in bulk (after a comma, with a space or from a new line). Repeating the code many times will add this item as many times as it appears.
✅ An awesome bottle that is 100% BPA free.
✅ The Contigo Swish is a bottle you can take with you to fitness, the gym or on a trip and always have in your handbag without worrying about spilling the contents.
Water Bottle Contigo Swish 500ml - Magenta
Do you dream of a water bottle perfect for a short training session, a short hike or simply one to pack in your child's school backpack? Explore Contigo Swish - extremely convenient 500 ml bottles.
AutoSeal® technology - 100% leak protection and 100% spill protection.
Fully protected against leaks and spills.
Easy one-handed operation.
All dishwasher-safe.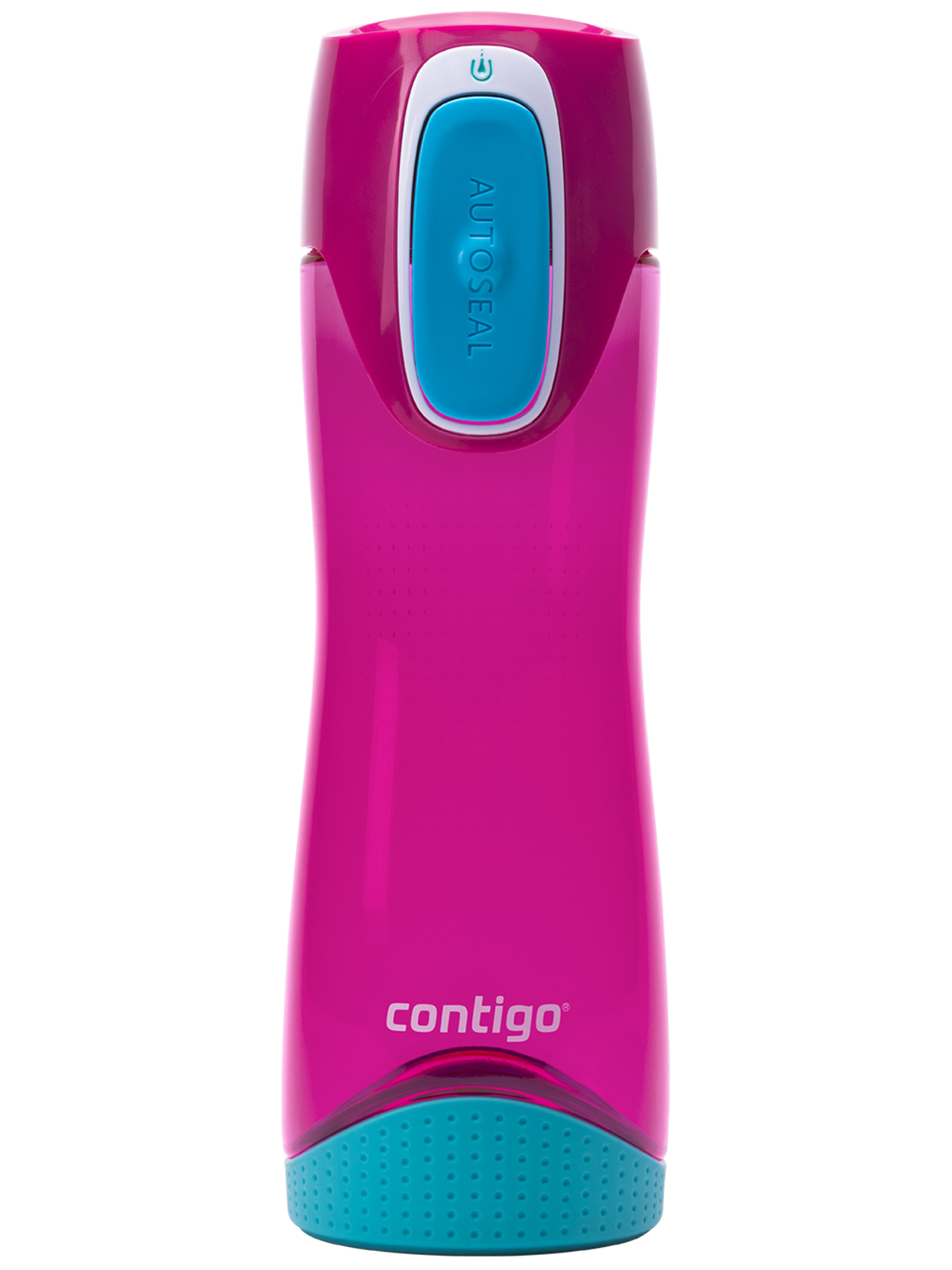 Contigo Swish bottle for children and adults
The practical volume and the comfortable shape tapered in the middle of the body are features that make the bottle of Contigo Swish can be used by people of all ages. Both pre-school or school-age children and adults will be equally comfortable drinking from it.
AutoSeal system - 100% leak-proof
It must be strongly emphasised that all bottles Contigo Swish AutoSeal are 100% leak-proof. So when you put them in your backpack or bag, you can always be sure that nothing will leak or accidentally spill. This is also true if you tip the bottle over or turn it upside down. To release the mouthpiece lock, you need to press the large, dedicated button.
Non-slip base
You are afraid that the bottle Contigo Swish 500ml accidentally topple over or that its underside scratches your desk? Nothing like that will happen. The product has a non-slip base, which extends to the bottom of the body. Thanks to this, the whole thing is stable, and the risk of scratching the surfaces on which you place the bottle is practically non-existent.
Large selection of colours
Depending on your taste, you can choose from five colour versions of the bottles:
Contigo Swish Sky Blue - bright blue sky
Contigo Swish Magenta - carmine red
Contigo Swish Citron - juicy citrus green
Contigo Swish Cobalt Blue - dark cobalt blue
Contigo Swish Peach - peachy orange
Even more advantages
You are still not convinced that Contigo Swish 500ml water bottle has found its way into your daily equipment? Here are the additional pluses that the above product has!
One-piece nut - no parts to lose.
Fits most car cup holders.
Manufactured from BPA-free plastic that does not alter the taste or smell of the drink.
Easy to keep clean thanks to the possibility of manual and automatic washing.
Light weight - 175 g.
Pink

Convenient one-handed operation
Height of push button cap