Add products by adding codes
Enter the product codes that you want to add to the basket in bulk (after a comma, with a space or from a new line). Repeating the code many times will add this item as many times as it appears.
Pacsafe MetroSafe LS100 - black

Torba na ramię antykradzieżowa Pacsafe MetroSafe LS100
Nowe kolory, ulepszone kształty, dostosowanie do potrzeb Klienta to cechy Metrosafe LS
Seria czerpie co najlepsze ze znanej i cenionej serii Metrosafe, w efekcie otrzymaliśmy doskonale zabezpieczone przed złodziejami i niezwykle wszechstronne produkty miejskie
Zamykana na ekspres główna i przednia kieszeń z organizerem na karty, telefon i paszport
Wyściełana, bezpieczna przegródka na elektronikę (mieści 7'' tablet)
Regulowany, komfortowy pasek
Miękki uchwyt do przenoszenia
Uchwyt na klucze i portfel
Zamki YKK
Uchwyt na długopis
Specyfikacja:
Materiały: (materiał zewnętrzny) 210D Nylon FD Hitra, PU2000mm, (podszewka) 65D, PU1000mm
Rozmiar (wysokość x szerokość x głębokość): 23cm x 17cm x 7,5cm
Waga: 360 g
Długość paska: 36-75 cm
Pojemność: 3 l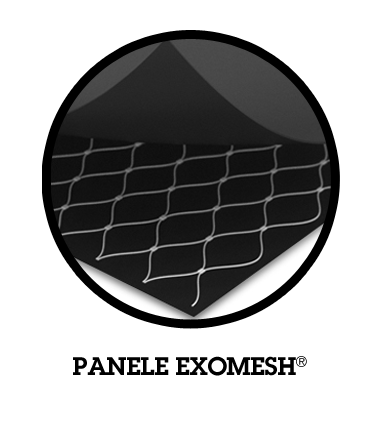 Chronią najczęściej narażone na przecięcia elementy czyli front, boki oraz dół torby lub plecaka. Skutecznie ograniczają dostanie się do wnętrza i wyjęcie cennej zawartości z torby/plecaka.

Stalowe linki ukryte w paskach uniemożliwiają odcięcie pasków plecaków lub toreb.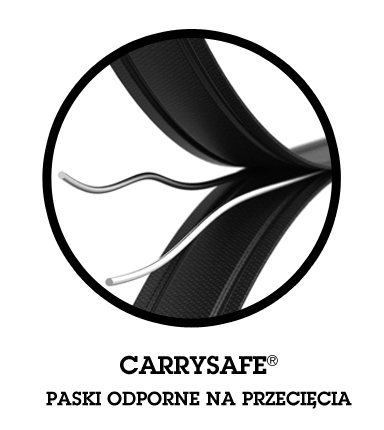 Opatentowany sposób zakończenia pasków toreb i plecaków pozwalający na szybkie przypięcie wokół dowolnego solidnego przedmiotu.

Te sprytne zakończenia suwaków pozwalają w każdej torbie lub plecaku na zabezpieczenie zamków po ich zamknięciu. Uniemożliwia to przypadkowe rozsunięcia zamka oraz zabezpiecza przed ich rozsunięciem przez złodzieja.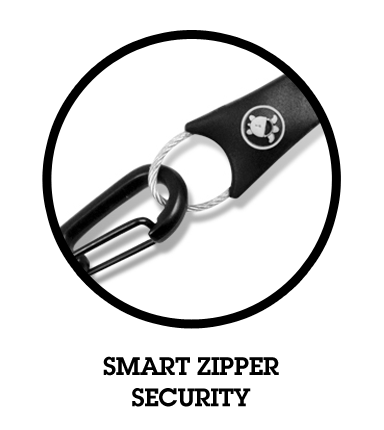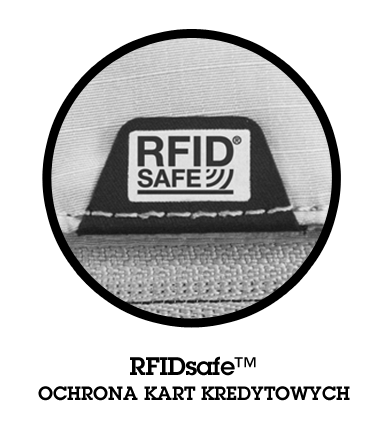 Specjalne kieszenie chronią karty oraz dokumenty wykorzystujące technologię RFID przed zeskanowaniem i kradzieżą tożsamości. Blokują częstotliwości od 10MHz do 3GHz używane w większości elektronicznych dokumentów i kartach płatniczych.

Opatentowany system ochrony zamków toreb i plecaków.
Umożliwia wpięcie zamków w karabińczyk aby chronić je przed rozsunięciem, zablokowanie karabińczyka przez przesunięcie blokady, zabezpiecznie blokady kłódką.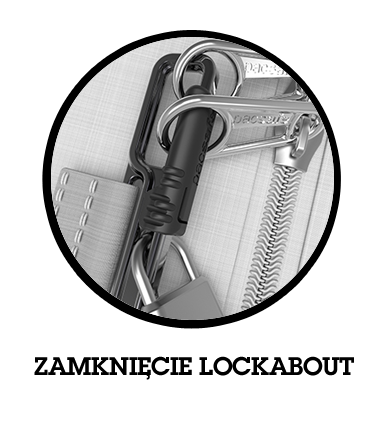 Zabezpieczenia antykradzieżowe
Wewnętrzny punkt mocowania portfeli i kluczy
Szerokość towaru w centymetrach
Wysokość towaru w centymetrach
Długość towaru w centymetrach