Add products by adding codes
Enter the product codes that you want to add to the basket in bulk (after a comma, with a space or from a new line). Repeating the code many times will add this item as many times as it appears.
✅Contigo Byron stainless steel thermal mug with silicone band for a secure grip and comfortable use.
✅Modern Snapseal system guarantees a 100% leak-proof seal.
Thermal mug Contigo Byron 470ml Gunmetal
Fast morning doesn't allow you to drink coffee quietly at home? No problem! Contigo Byron mugs will come to your rescue. Pour your favorite hot beverage into them, and even 6 hours later you can still enjoy its high temperature.
Volume: 470 ml
6 hours of keeping warm
12 hours of keeping it cold
100% tightness
cap with SnapSeal system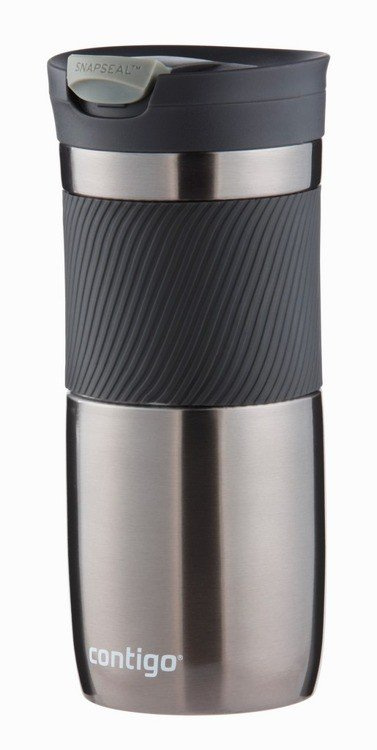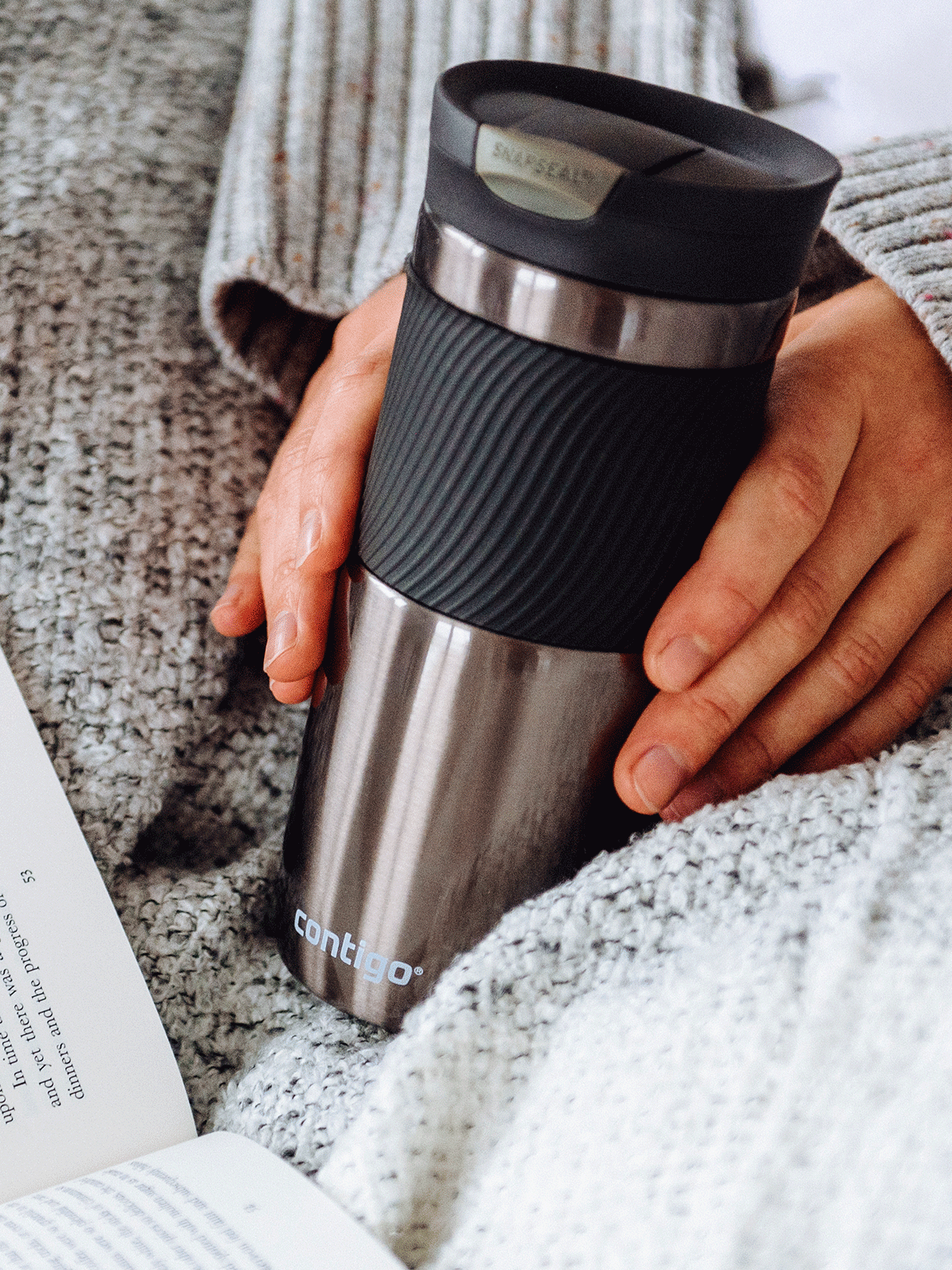 100% leak-proof- SnapSeal
Byron mugs have an innovative cap with SnapSeal system, in which the mouthpiece is easily opened and closed with one hand. You slide the closure up with one finger and you can comfortably drink coffee or tea. You snap the button down and the cup regains its 100 percent seal. Easy? Easy!
Large capacity
"Small black" is definitely not your thing? Instead, do you prefer a solid, large coffee that you will enjoy for hours? Contigo Byron thermo cups are made just for you. They have a capacity of 470 ml. That is, they will hold exactly as much drink as you pour into two classic mugs.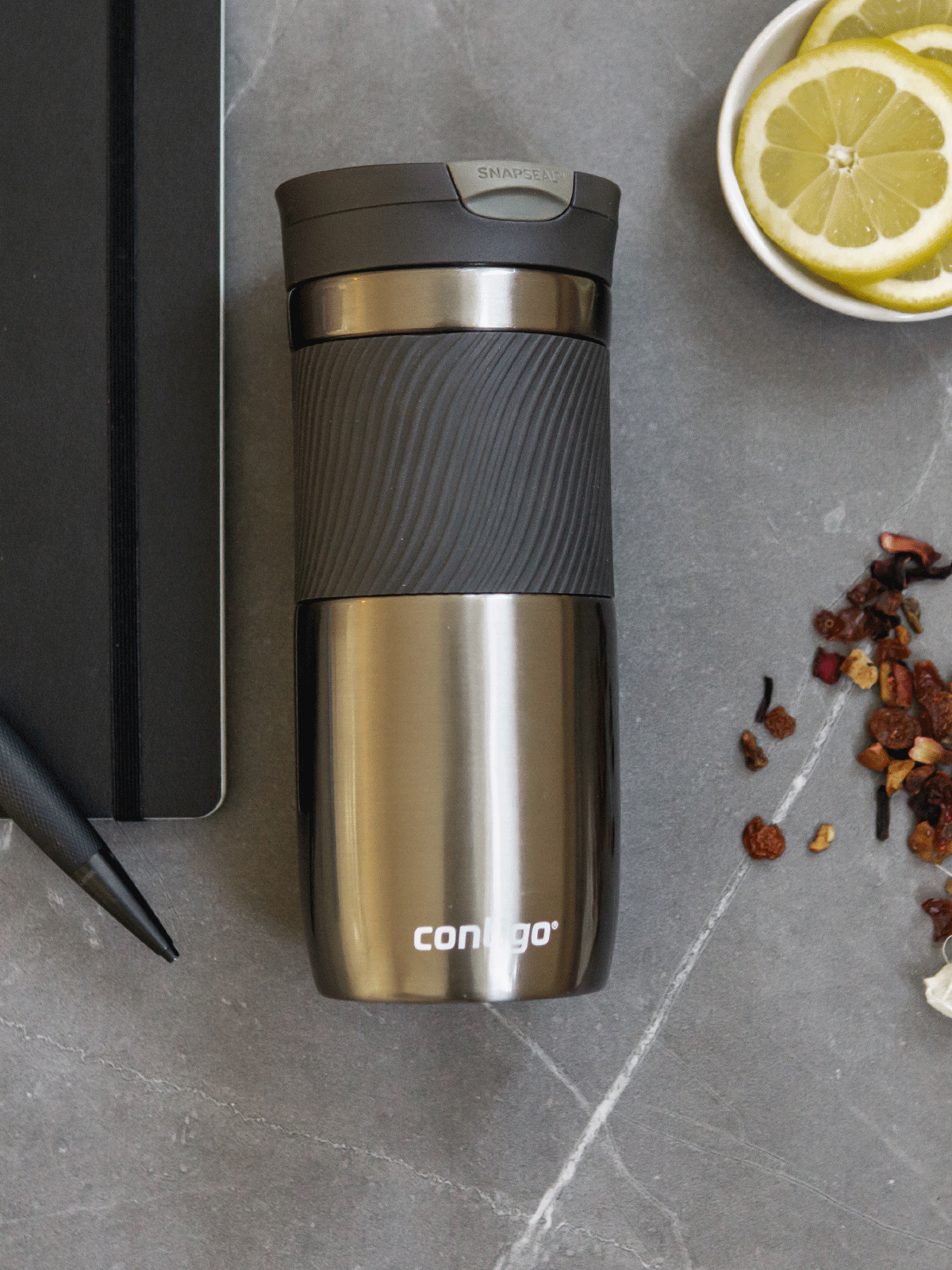 Excellent thermal performance
Coffee taken in the car, on the streetcar or on a walk should stay warm for a long time. When you pour it into Contigo Byron mugs you will be able to enjoy its high temperature for up to 6 hours. But that's not all. Byron models are great companions for cold drinks as well. Frozen lemonade or decently chilled water will stay cold in them for a long 12 hours. All this is guaranteed by ThermaLock thermal insulation.
Non-slip handle
You grab a cup in a hurry. Or you want to drink coffee comfortably when you have gloves on your hands. In none of these situations will the Contigo Byron thermal mug slip out of your hands. This is because there is a large non-slip cover on its body, which makes it much easier to hold the mug securely.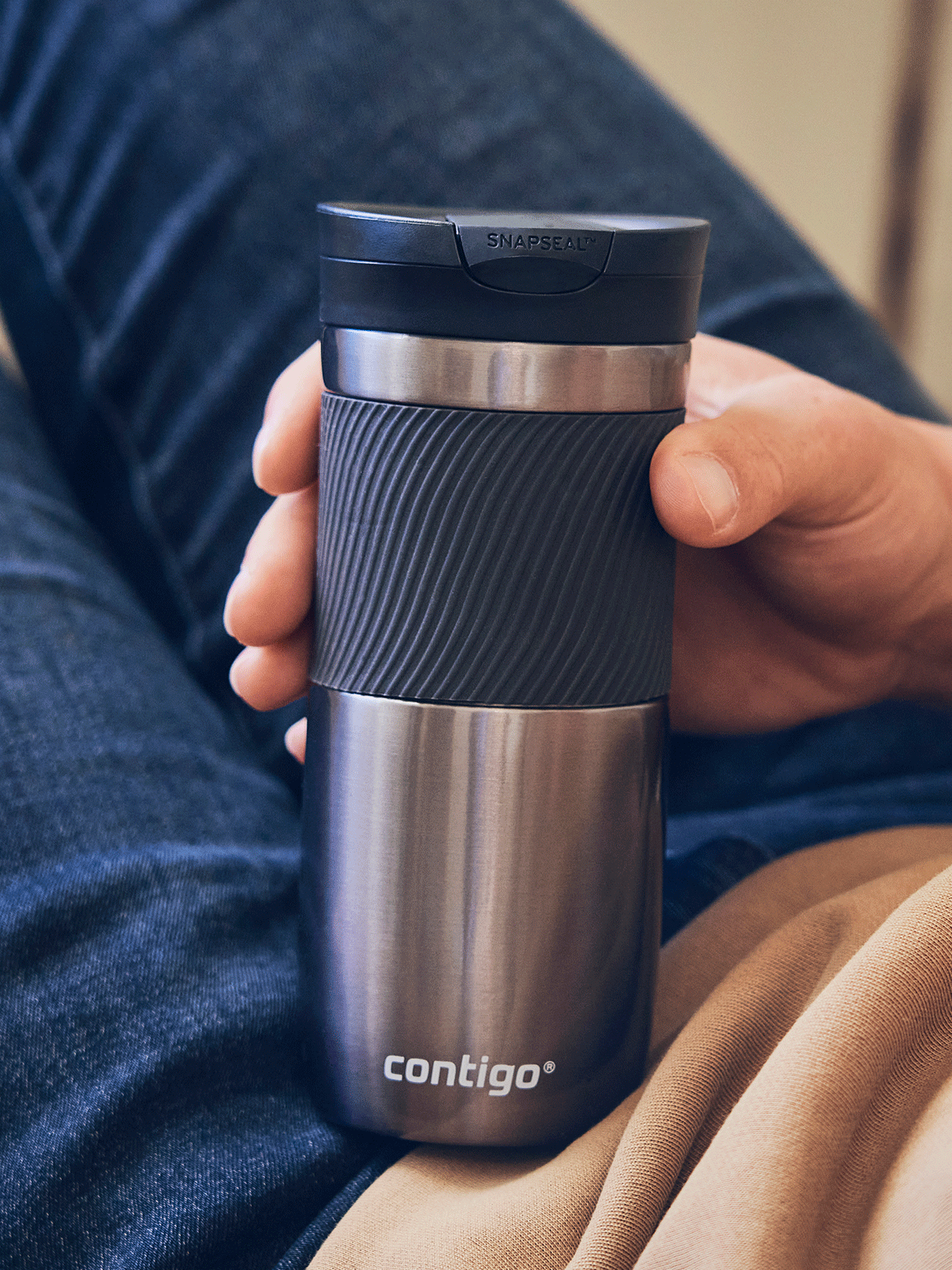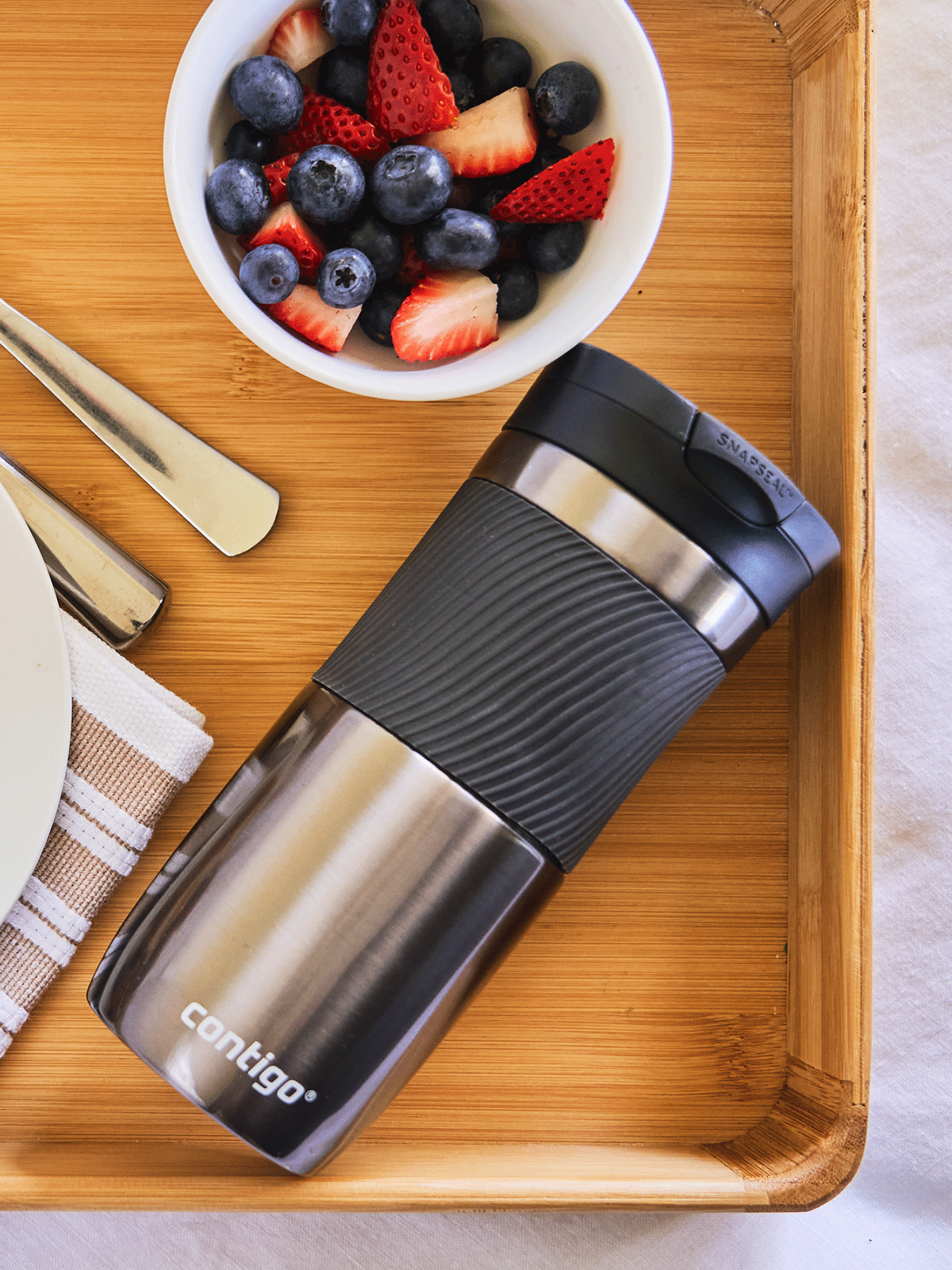 Additional advantages of the Contigo Byron model
Hassle-free 1-handed operation.
Vacuum-insulated double steel walls.
Sturdy, damage-resistant stainless steel.
One-piece nut with no loose parts to lose.
The cap is dishwasher safe.
BPA-free - in accordance with the current law.
Contigo with your print
Want to make your brand stand out from the crowd? Choose the iconic Contigo products printed or engraved with your company logo. We carry out such designs from 24 pieces. Send us your logo or graphic in *.eps, *.cdr, *.pdf, *.ai graphic format in 300dpi resolution and CMYK colours and we will prepare the visualisation for you. Send your enquiry to b2b@redbird.pl and we will prepare an attractive price and visualisation of your mug.